American Head Charge Bassist Chad Hanks Dead at 46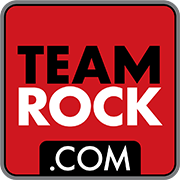 American Head Charge bassist Chad Hanks has died at the age of 46.
It's been reported that he had been battling a terminal illness over recent months.
The band's former guitarist Ted Hallows said in a Facebook post: "Rest In Peace my friend. You will be missed and your music will live on forever. Thank you for making me a better guitarist and thank you for all the great memories we shared together. Love you man and won't ever forget you. RIP Chad."
The band's vocalist Cameron Heacock later posted a moving image on Facebook of him leaning over Hanks' bed, with their foreheads touching.