Robert DeLong & K.Flay Unveil "Favorite Color Is Blue" Visual (VIDEO)
Back in February, Robert DeLong teamed up with K.Flay on his new single "Favorite Color Is Blue," and now, he is finally sharing the song's highly anticipated music video.
The "Favorite Color Is Blue" music video was shot in Texas while DeLong was touring with K.Flay, by producer Dmitry Tokoyakov (The Darkest Hour, Wanted) and director Evgenia Strukova, who did animation work on the Oscar-winning film The Revenant, as well as directed music videos for artists including Selena Gomez, Imagine Dragons and more. You know, casual. No big deal.
The eye-catching video features stunning visual effects and animation, as Robert and K.Flay are singing along to the song. And yes, it has plenty of the color blue in it.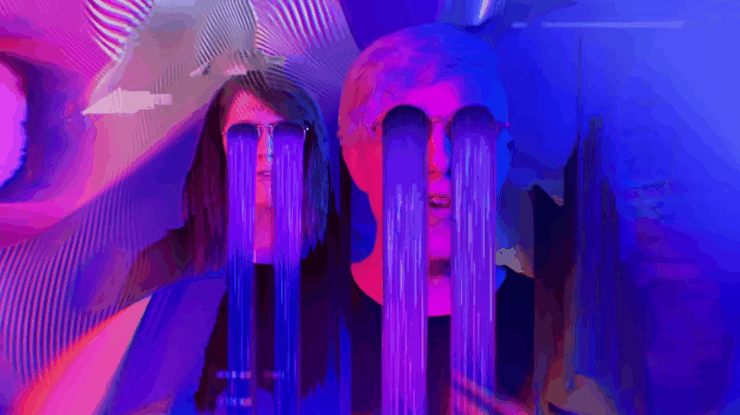 In a press release, Robert said of his new music video:
"This video was one of the few times where something felt totally right after the first draft, which is saying something. Dmitry seemed to have a fully fleshed out vision that aligned perfectly with some of my favorite visual tastes - surreal animation, high-contrast distinct color schemes, datamoshing, pixel-sorting, and glitch. The experience was quite a unique one, in that K.Flay and I were set up with a seemingly arbitrary set of instructions for what needed to be filmed in front of a green-screen, and had to trust that Dmitry and his Russian team were going to deliver something coherent from what was captured. I am so excited to release this music video - I feel like it is a visual trip that is going to blow some minds!"
"Favorite Color Is Blue" is Robert's first new music since 2015 when he released his single "Better Days," as well as his last album In the Cards, which featured hit singles "Don't Wait Up" and "Long Way Down." DeLong's new single was co-written with K.Flay, produced by Robert, and is only a taste of what's to come from the multi-talented musician later this year.
Watch Robert DeLong & K.Flay's "Favorite Color Is Blue" music video above.