Green Day's "American Idiot" Climbs U.K. Charts as Donald Trump Visits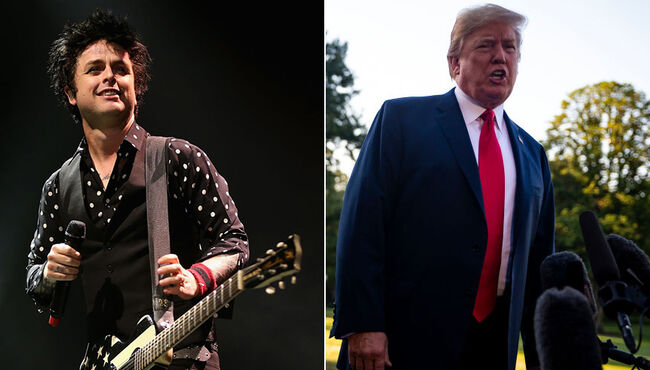 Green Day's 2004 hit "American Idiot" rose all the way to No. 3 on the U.K. singles chart as President Donald Trump arrived in the country Thursday.
A campaign by U.K. punks hopes to get the song to No. 1 by the end of the week.
According to Billboard, a social media campaign to push the song back up the charts in time for Trump's visit began in May. A Twitter account called @TrumpIdiotNo1 urged followers to buy or start furiously streaming the song between midnight Friday, July 6, and Thursday, July 12.
A July 5th Tweet from the account asked users to "Make the charts great again."
This week's visit marks Trump's first to the United Kingdom since taking office. Protest are being held throughout the country. A giant balloon representation of the President as a baby is set to fly around London after the demonstration was approved by the city's mayor.
This isn't the first U.K. campaign of its kind to launch an old song back to the top of the charts. In 2009, Rage Against the Machine fans in the U.K. pushed the band's explicit anti-authority anthem "Killing in the Name" to No. 1 in protest of a Christmas song by an artist made popular by Simon Cowell's X Factor television show.
Rage Against the Machine later donated its earnings from sales of the song to charity.
"American Idiot" is the title track on Green Day's 2004 album of the same name.
Photos: Getty Images